› Leisure
SAILING SCHOOL
The Côte des Isles sailing school has a variety of acitivities on offer: sand yachting, sailing (catamaran, dinghy), sea kayaking or boat hire. Beginner or advanced courses are available during school holidays.

Contact:

Côte des Isles Sailing School
Tel: 02 33 10 10 96
Email: ecoleduvent2@wanadoo.fr
Website: www.ecoleduvent.free.fr
MOUNTAIN BIKING AND WALKING
There are 5 marked mountain bike routes around the Port-Bail area. They vary in length and difficulty, ranging from 20km to 50km. They link up with the Barneville and the St Sauveur le Vicomte routes.
Cycle hire:
Eurêka - Tel: +33 (0)2 33 04 81 25
Anne Cycle Motoculture - Tel: +33 (0)2 33 01 28 20

Using the green routes (former railway tracks), you can travel around the department starting off from Port-Bail. Pick up the guide at the Tourist Information Office or on the website www.mancherandonnee.com
You can also go for walks along one of the discovery routes. You'll discover all the local and natural secrets around the area. There are six routes around Port-Bail, Denneville, Fierville les Mines, St Lô d'Ourville, Lindbergh Plage and Canville la Rocque, each around 5 kilometres long.

These guides are available at the Tourist Information Office and find them in the SERVICES/DOCUMENTS section.
EQUESTRIAN CENTRE
Discover the joys of horse riding!
Whether you're a beginner or an experienced rider, there are many activities on offer all year round: rides, harnessed riding, lessons, competitions, official testing. The pony club welcomes young riders aged 4 and over. We offer them specially designed lessons, courses and rides.
With the beach very close by, they'll be able to practice horse riding in all conditions. a large covered carousel, two sand pits, a comfortable club house and a restaurant - all part of an old renovated Norman farm.

Contact:

Equestrian Centre
La Ferme des Mielles
Tel: 02 33 04 85 96
Email: lafermedesmielles@orange.fr
CÔTE DES ISLES GOLF COURSE
Looking out towards the Channel Islands, this Links course, available for use all year round, is a hilly 9-hole course with many water hazards and bunkers, making it very technical.
From the 3rd to the 8th, players can take in a magnificent view across the Ecrehou and Jersey Islands. The Clubhouse welcomes both local and visiting golfers. Many competitions are organised here. There is also a 16-bay practice range.

Contact:
Golf
17 chemin des Mielles
F-50270 St Jean de la Rivière
Tel: +33 (0)2 33 93 44 85
Email: golf.cdi@wanadoo.fr
Website: http://www.golfcotedesisles.fr/

Microlight aircraft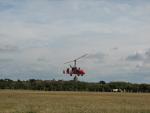 The Port-Bail microlight club is your chance to discover flying in a pendular microlight plane. This plane, made up of a 2-person carriage and a delta wing, will give you a ride you'll never forget. You'll feel like a comorant flying through the air at 70 km/h at an altitude of 300 metres.You'll be able to discover the wonderful landscapes of the Côte des Isles (the sea bed, havens, a patchwork of fields and the many manors scattered across the countryside).
First flights lasting either 12 or 30 minutes with an experienced pilot can be organised by appointment, weather permitting (clear visibility and windspeed lower than 30 km/h).

Contact :

Club ULM Les Vikings Volants (Flying Vikings Microlight Club)
Port-Bail Racecourse
Tel: + 33 (0)6 14 57 92 12

DISCOTHEQUE
The "Kissing" discotheque" in St Jean de la Rivière, is open every night in July and August, and at weekends during off season.

Contact:

Le Kissing
F-50270 St Jean de la Rivière
Tel: +33 (0)2 33 04 63 27
Email: clubkissing@hotmail.fr
Website: www.clubkissing.com