Since 1978, a policy set up by the local government has been in place to develop and bring life to the Manche department's ports:
Improving the ports
work: more thanone million Euros invested in 2003 in Barfleur, Roubari, Le Becquet, Port Racine, Goury, Portbail, Granville and Saint-Vaast-La-Hougue
support by concessionaries to fundpublic facilities: for example, nearly €170,000 for the modernisation of Granville's fishing, sailing and commercial ports and overone million Euros to reinforce the sea wall that surrounds Cherbourg and to improve the fishing port
management and maintenance of harbour works: just under €150,000
Developing amateur sailing
The department's maritime structure is in great shape: close to Paris, United Kingdom, Channel Islands, the Chausey archipeligo, natural unspoilt coastal sites, Mont-Saint-Michel, etc. In summary it's ideally located for developing sailing activities.
Therefore, following an in-depth market study, the local council has decided to take action on two fronts:
increase capacity to handle amateur saling boats by 30% in the ports of Granville, Portbail and Barneville- Carteret
improve quality of welcome, services and environment in the marinas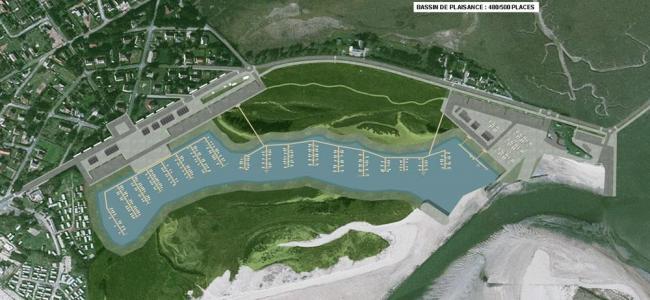 It's with this will to improve that the local council has for the last 10 years been working alongside the Sogreha research office to develop the Port-Bail marina project.